Park machines (more than 50 machines on the site):
- CNC lathes from 10mm to 75mm, fixed and mobile dolls, 5 to 8 axes, 0.3mm to 75mm.
- Traditional machines: milling machines, drilling, sawing machines,...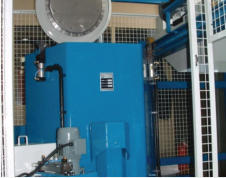 Respect de l'envirronement à toutes
les étapes deproduction.
Oudaert S.A. put at your disposal:
- The latest production facilities generations.
- The quality, from design to finish.
- An offer service and design assistance.
- An assurance of compliance with the envirronement.
.

- Control three-dimensional per camera and sensor.
- Control via metrology equipment.
- Provision of specific compliance report according to customer's request (ceritifacts material, unit certificate, ...)

- Search for technical solutions, minimization of global cost, prototype realization, materials selection ..
- Mass production or on demand for cadences performed over time.
- Possibility of transport and delivery of series on fixed dates.

Environmental Protection:
- Oil treatment at all stages of production, via recovery and industrial wringer..
- Use of a high quality washing machine without chlorine.
- Optimal recovery chips, waste reduction and use at all levels of non-polluting products.